Hungary is located between the 44 and 48 North latitudes and the 16 and 22 East longitudes on a territory of 93,030 sq kilometres. Its neighbours are Slovakia to the North, Ukraine and Romania to the East, Serbia, Croatian, and Slovenia to the South, and Austria to the West.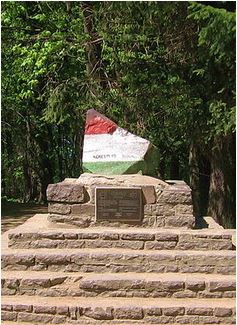 Most of the territory of the country consists of plains and mountains of medium height; the highest point is the Kékes Mountain at 1,014 meters. Duna and Tisza, the two major rivers of Hungary, are suitable for water transport. The Hungarian lake Balaton is the largest lake in Central Europe. The natural resources of the country include arable lands, rivers and lakes, as well as artesian waters of excellent quality, and thermal waters of various compositions.
The climate of Hungary is continental, with the western oceanic and the southern Mediterranean climate also having an impact. Summer temperature is 25-30 °C on average with occasional heat waves reaching 35-38 °C. The winters are cold with a temperature of -10 – 0 °C.